Last November 28, Xpand IT took center stage at the TESTING Portugal Conference in Lisbon to share the story behind the creation of Xray and its impressive rise to become the company's top-selling Test Management App for Jira.
1. History
The story dates back to 2012: PT (Portugal Telecom, now Altice Labs) needed a tool to manage its comprehensive suite of testing activities. After a long and exhaustive search within and outside of Jira, there was no tool that could effectively manage both their manual and automated tests for both Waterfall and Agile projects.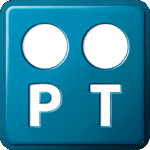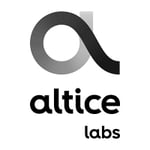 In partnership with Xpand IT, the premier and only Atlassian partner in Portugal, a risky decision was made: to develop a tool for Jira. PT challenged us and worked with us to build out a product, and not just a simple solution tailored for its specific needs.
Development started in early 2013 and in December of the same year, we released the first version of Xray.
Although we had a slow start, by mid-2014, we had a major customer - Lufthansa. That was the first sign that we had something with great potential.
In 2015, more than 200 international new customers including Adidas, T-Systems, and Audi joined our portfolio. It was then we knew that we had a hit.
In 2016, we released Xray 2.0 and our customer base increased to more than 350.
One year later, we rolled out another major release - Xray 3.0. We are now the #5 top-selling app for Jira and the #2 top-seller for Test Management. We're inching closer to becoming #1.
In early 2018, we will release Xray for Jira Cloud, something that's been long-awaited and highly demanded.
2. What drove us to our decision
As mentioned earlier, we decided to create the product because there was no tool that was comprehensive enough to cover both manual and automated testing for both Agile and Waterfall projects. Moreover, we needed it to be fully integrated within Jira and utilize Jira concepts. It has to be flexible enough to handle different processes for different organizations and teams. The overall operation and administration activities also needed to be substantially simplified to enable easy upgrades, backups, etc.
Existing legacy solutions had drawbacks: aside from the fact that they were complex and expensive, they were not properly integrated with Jira and they were hard to integrate with. Some of them did not even provide REST APIs.
3. Challenges or Opportunities?
In a "prehistoric" IT world, we were a tiny ant competing with large, existing dinosaurs. Huge competitive players lived mostly outside of Jira (e.g., HP ALM, Zephyr, SpiraTest, Tosca), but there was a well-established one in Jira called Zephyr for Jira. Not all of them were direct competitors, but they were already occupying space in many organizations worldwide.
These were all highly expensive solutions, hard to maintain, with long release cycles, not up-to-date with the latest trends and technologies. We saw this was an opportunity to challenge them. After all, the ant is one of the strongest animals in the world; it is a small fellow that can lift 50 times its own weight.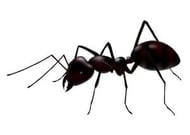 We knew it was going to be a difficult road. These organizations have many years of QA expertise, and have already produced a ton of content. We knew we had to do things a little differently, for example, conducting more technical tutorials and more practical webinars.
We focused on the essentials and defined an MVP, i.e., a first-of-its-kind version, the essence of what a Test Management tool should be. Then, we listened to the feedback of our customers, and aligned it with the product vision. And that's how we grew up.
4. Why Xray
Starting from the first version of Xray, we introduced features that really differentiated us from the current available solutions.
The possibility of having both manual and automated tests, providing native support for BDD with Gherkin/Cucumber syntax and also the capability of analysing Requirement Coverage and testing status visibility right within Jira with comprehensive reports and custom fields are just a few examples of why Xray has grown to be main Test Management solution in Jira.
These features proved to be of great value for customers as they can manage all their Tests inside Jira and also, by looking at the Requirement Coverage report, they can make informed decisions knowing the testing status of the project/version in real time.
5. Current achievements and some of our customers
To date, we have more than 2000 customers worldwide, we are in more than 65 countries, and we have released 67 versions.
We have customers in all sectors, including:
Automotive: Tesla, BMW, Audi, Volvo, Porsche
Finance: Barclays, Santander, UBS
Aerospace: Lufthansa, TAP, KLM, Air France
Technology: Intel, ARM, Samsung
Telecommunications: Altice, Vodafone, Deutsche Telekom, British Telecom
Health: Eli Lilly and Company
6. Success Stories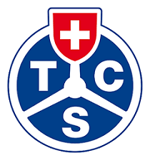 Touring Club Suisse, with over 1.5 million members, is the largest mobility club in Switzerland. They needed an affordable and easy-to-use tool that addresses their main pain points: reusability of tests, traceability from requirements to defects and coverage reporting. With Xray, TCS is now able to manage all testing activities within a single tool that is integrated with their release management process. They saved time in Test Definition (through reusability), Defect Analysis (through the link Defect-Test) and Reporting (no need to collect input data via email and aggregate test results from several Excel files).

Enedis manages the public electricity distribution network for 95% of continental France. Every day, 35,000 employees oversee the operation, maintenance and installation of nearly 1.3 million km of power lines. Enedis needed to get a broader and clearer view of the work performed by the different teams to ensure that the highest quality deliverables and the best customer experience are provided. Xray provided the common visibility it needed to monitor the quality of all deliverables. Teams are able to see in real-time what other teams are doing, they are reacting faster to changes in the implementation plan and everyone is in the loop regarding the status of all tests.
The Xray story is our company story. It proves that with the courage to take on challenges and accept obstacles as opportunities, the sky is the limit.